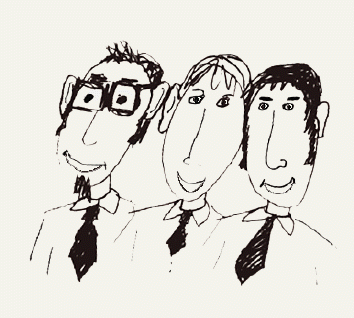 Upcoming concerts 2023:
3. August: im Yorckschlösschen, Berlin, 20:00 Uhr
4. August: Altener Sauerland, Auf der Bühne der Burg Altena, 18:00 – 22:00 Uhr


13. August: Summershelter Magdeburg, am Heyrothsberge/Bunker, Parkweg 1, 39175 Biederitz ab 12:30 Uhr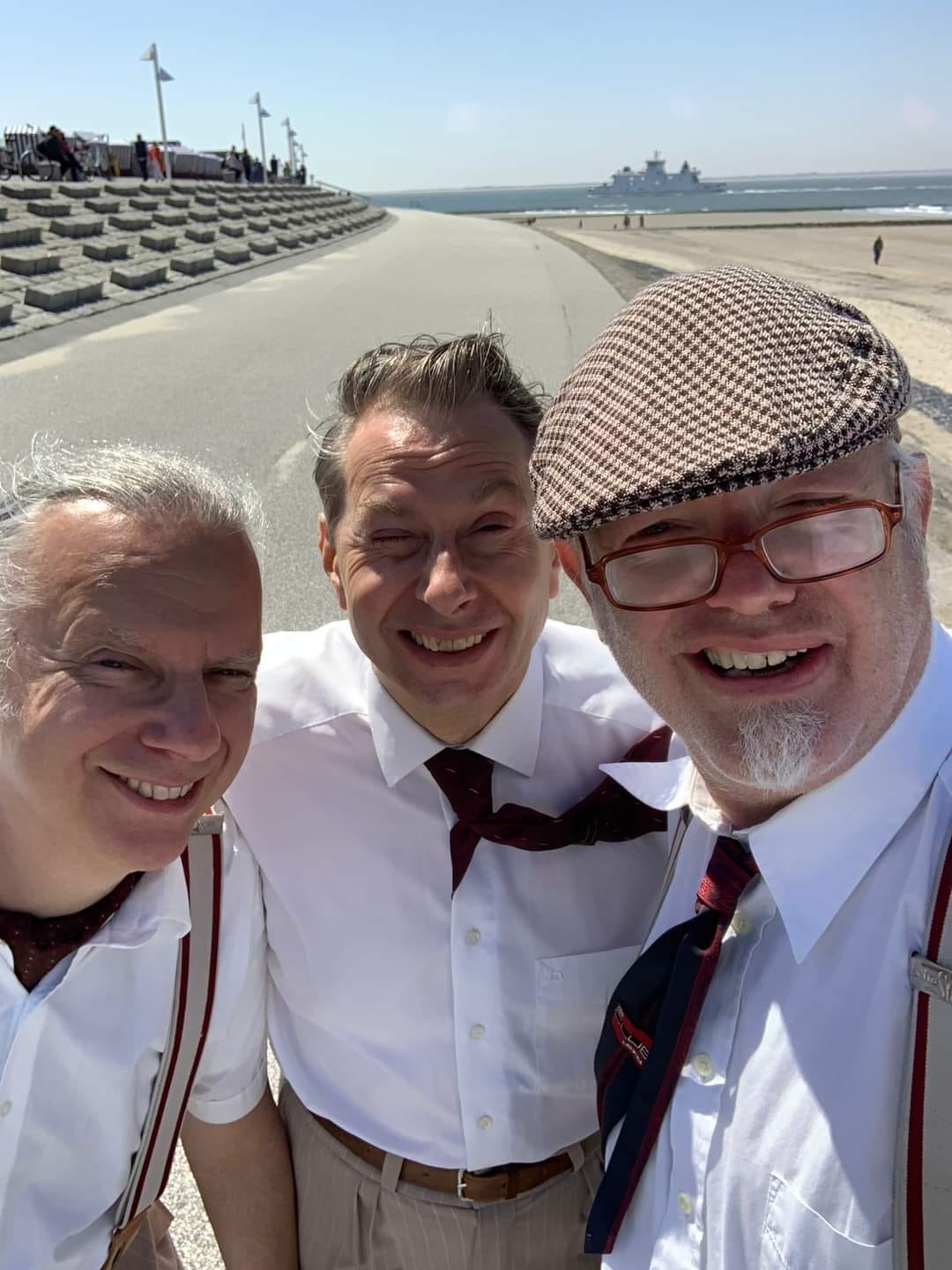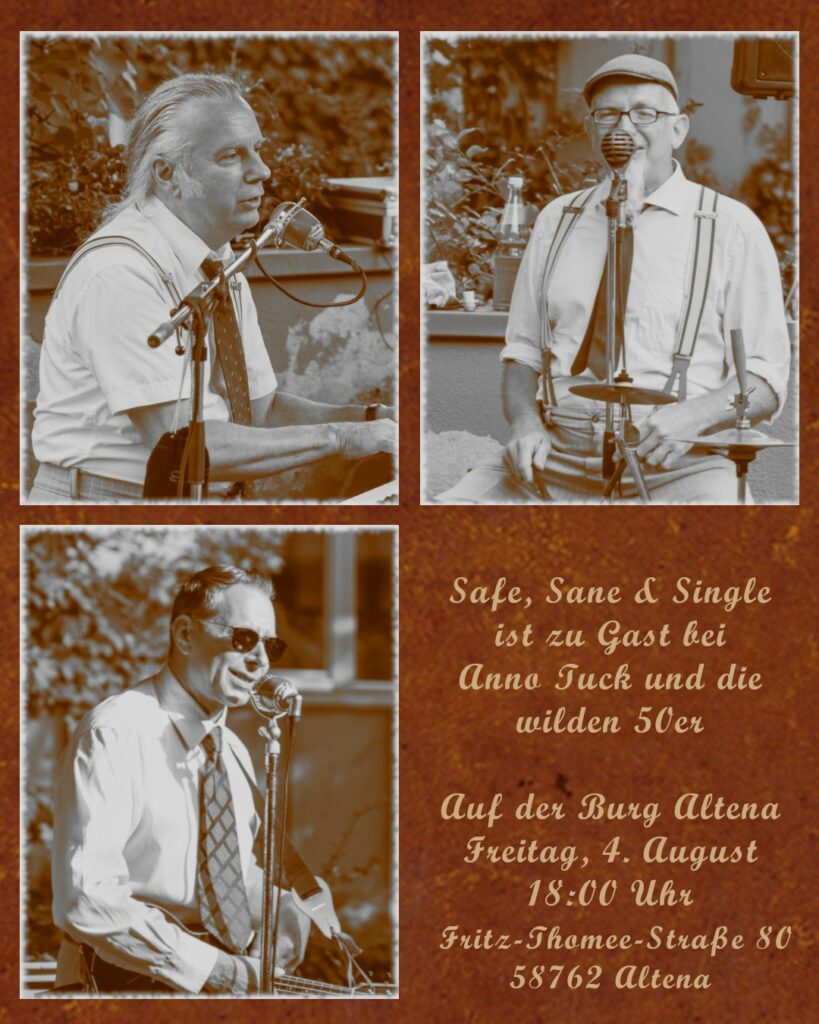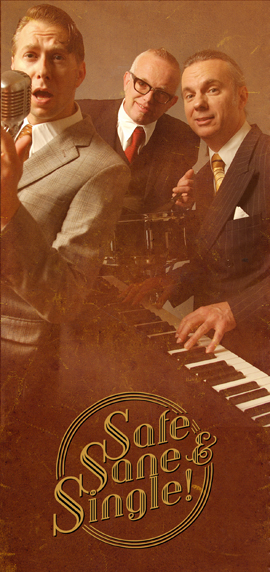 The Trio with the Bigband Sound
Since 1996 Safe Sane & Single offers the best dance music from the 20ies to the late 50ies. Commencing with the Rhythm & Blues to the Hit Parade you are taken over musical – cultural borders on time travel through the throbbing world of Boogie Woogie, Jive and Swing , causing hips to gyrate.

Evergreen and melancholic a cappella Doo-Wop of the 50ies will melt your heart and draw the listeners closer to one another until a rousing polka or a totally crazy twist shakes the building.

Still today this music from the first half of the last century forces all to "dance the light fantastic". If one is exhausted from the Boogie-Woogie , Jive or Lindy- Hop , one can absorb the humorous, charming texts in English and German


Maarten Hoogenboom – Lead Vocals

Christian Weichert – Piano, Vocals

Timon Ruhemann – Drums, Bassvocals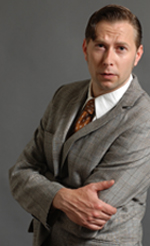 Maarten Hoogenboom – Lead Vocals
There is a reason why this long forgotten wit and wordplay is so popular. For that we need to thank the elegant singer ,who ,when performing, appears to be so taken over by the era, that one might get the impression he had just stepped out of an UFA-film at the side of Lilian Harvey. Maarten has a deep affinity with the music and lyrics of the 20ies to 50ies which simply can not be contained. He learned his craft in the hard school of life having spent many years in a church choir and forming his first Rock & Roll Band at the age of 15. He is addicted to all that swings,
leading him to delve deeper into the roots of popular music. He was a Teenager when he meets up with Timon and together they formed the first Band of long forgotten hits.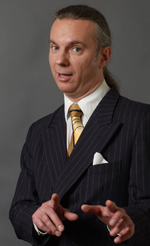 Christian Weichert – Piano, Vocals
In March 2005 the German Center for Tourism offered that we should accompany them on a tour
through Korea and Japan. It became clear that Mr Andisan Stenger would not be available for
appearances abroad. After a short and intensive search we discovered Pianist and Singer Christian
Weichert from Wilmersdorf , a multi talented musician with stage presence.
<br /><br />
It was in the early 80's that this experienced musician made a name for himself in the Jive,Blues and
Rock'n'Roll scene of Berlin. With his bands 'Graceland', <a href="http://www.boogieblasters.de" target="_blank">Boogie Blasters</a> and <a href="http://www.jivesharks.com" target="_blank">Jive Sharks</a> he is a
busy and sought after pianist. In addition Christian cuts a fine figure as lead singer as for instance as
Ray Charles "It should have been me".
Timon Ruhemann – Drums, Bass Vocals
His relaxed style with the brush adds rhythmic spice to the Swing. No groove is foreign to this drummer of long standing and varied experiences. He adds a velvety bass, which has many applications. Timon, known to his friends as "Motormouth Timon" will imitate a bass line, sing in harmony and of course function as sonorous soloist.
At the tender age of 16 years he rocked the house as DJ for a local disco. At the same time he founded with friends his first Band. He has tried it all – from Reggae, Trash to Electropunk- until he discovered the love to Swing through Maarten Hoogenboom and Wendell Heiss, which eventually produced Safe, Sane & Single.